Evenementen:
Banketten, vergaderingen en seminars
De banket- en vergaderzaal, met een capaciteit van 55 personen, met zijn originele balken en muren, is ideaal voor uw evenementen.
Vier uw bruiloft, een doop, een familiefeest of organiseer een zakelijk evenement, neem contact met ons op. Ons team staat tot uw beschikking om u te adviseren. Wij zorgen ervoor om uw evenement tot een succes te maken!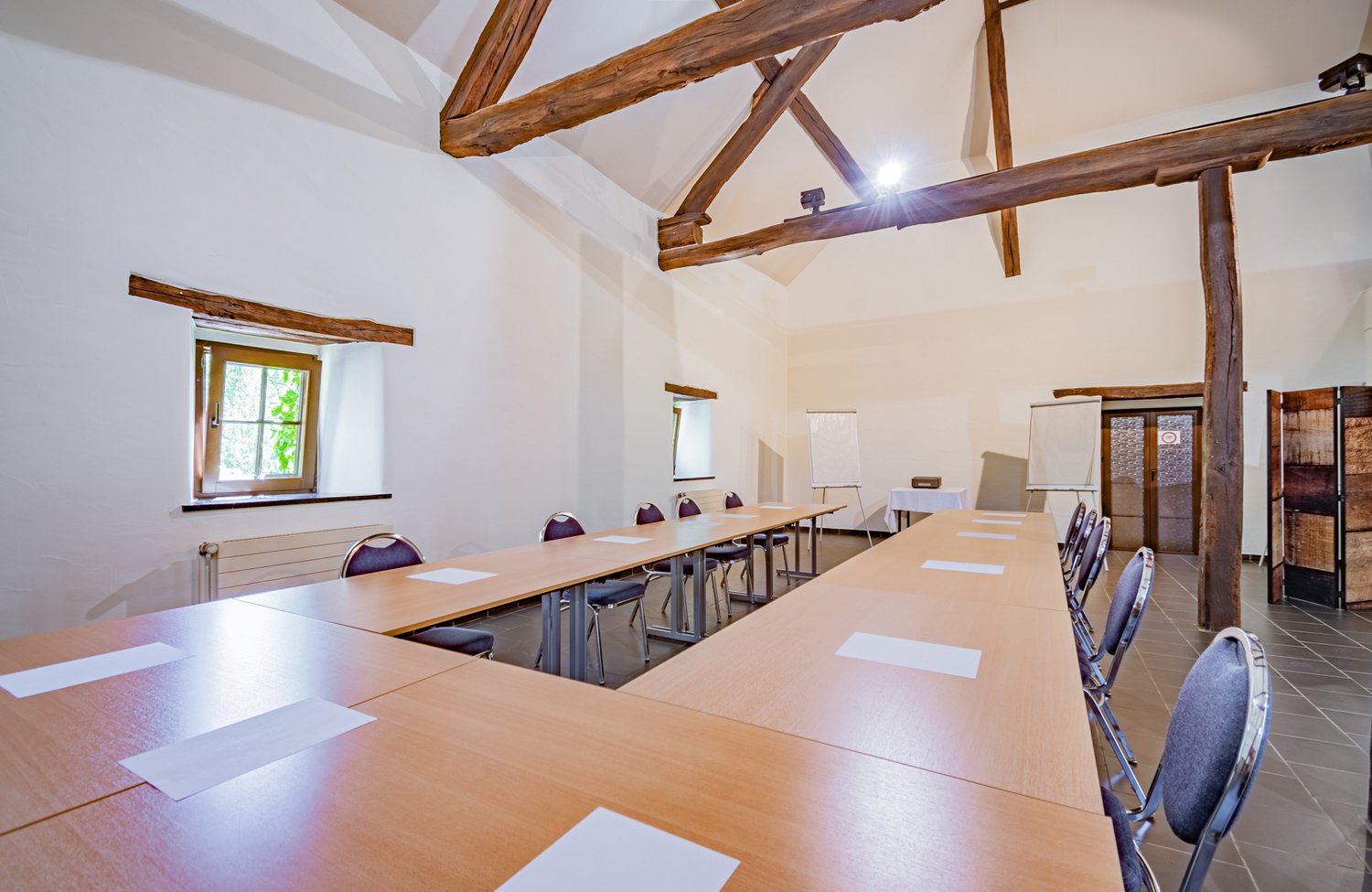 De grote zaal is geschikt voor uw vergaderingen, trainingen, teambuilding, etc. Gebruik onze knowhow om uw volgende ontmoeting met collega's, enz. te organiseren.
Tot uw beschikking: efficiënte Wi-Fi-toegang, alle technologie die u nodig heeft, lesmateriaal, enz.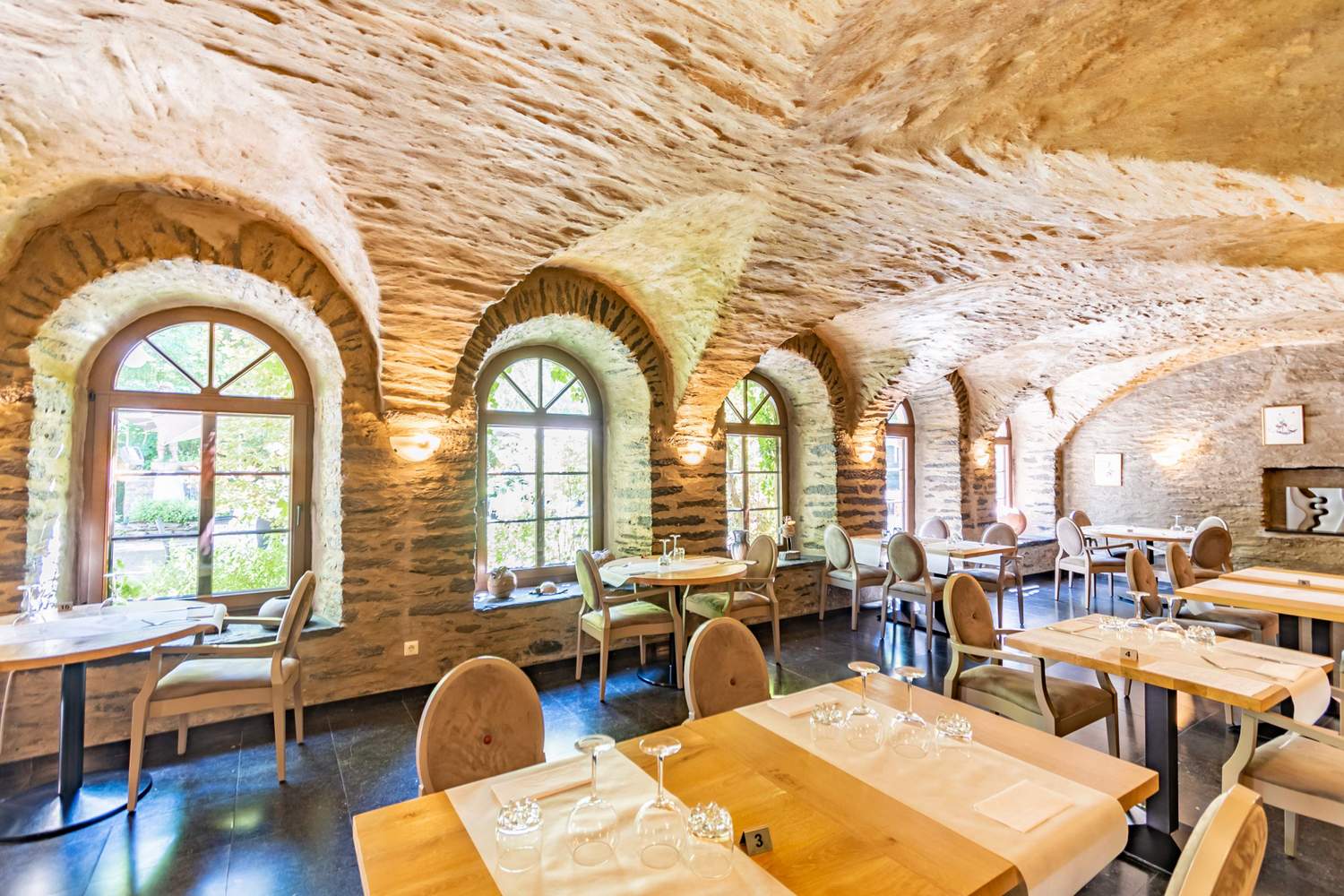 Na een intense vergadering zullen de pauzes bevoorrechte momenten van ontspanning zijn en kunnen worden vergezeld van drankjes of maaltijden die worden geserveerd in een van onze lounges of restaurants in het oude gebouw uit de 18e eeuw, bestaande uit houten balken, stenen muren, gewelfde kamer, etc.
Bij mooi weer worden drankjes en maaltijden geserveerd op het terras langs de rivier de Wiltz.