EEN PITTORESQUE RESTAURANT
MET DE SFEER VAN DE OUDE LEERLOOIERIJ
Het restaurant nodigt u uit voor een moment van ontspanning door de lokale keuken, lokale producten, Luxemburgse Moezelwijnen en lokale bieren te proeven.
Restaurant in een schilderachtige en rustige omgeving, de stenen gewelven en muren van de oude leerlooierij geven een unieke sfeer.
Onze nieuwe chef-kok en zijn team eren verse, seizoensgebonden en lokale producten. Hun creativiteit nodigt je uit om naar de wereld van smaken te reizen.
Een attente service en een warm welkom helpen u een plezierige tijd door te brengen met vrienden of familie.
Het restaurant bevindt zich op de begane grond en is rolstoeltoegankelijk.
We nodigen u uit om uw tafel van tevoren te reserveren.
Honden zijn welkom in ons hotel, maar mogen het restaurant of de ontbijtzaal niet betreden.
Onze lounge naast het restaurant is beschikbaar voor ontbijt, lunch of diner met uw hond.

Openingstijden van het restaurant:
Lunch: 12 - 14 h
Diner: 18.30 - 21.30 h
Het restaurant is gesloten op woensdag.

Een selectie van ons menu is beschikbaar als take-away – neem gerust contact met ons op!
Ons restaurant maakt deel uit van deze korte documentaire (in het Duits) over producten uit onze regio (vanaf 6:34 min):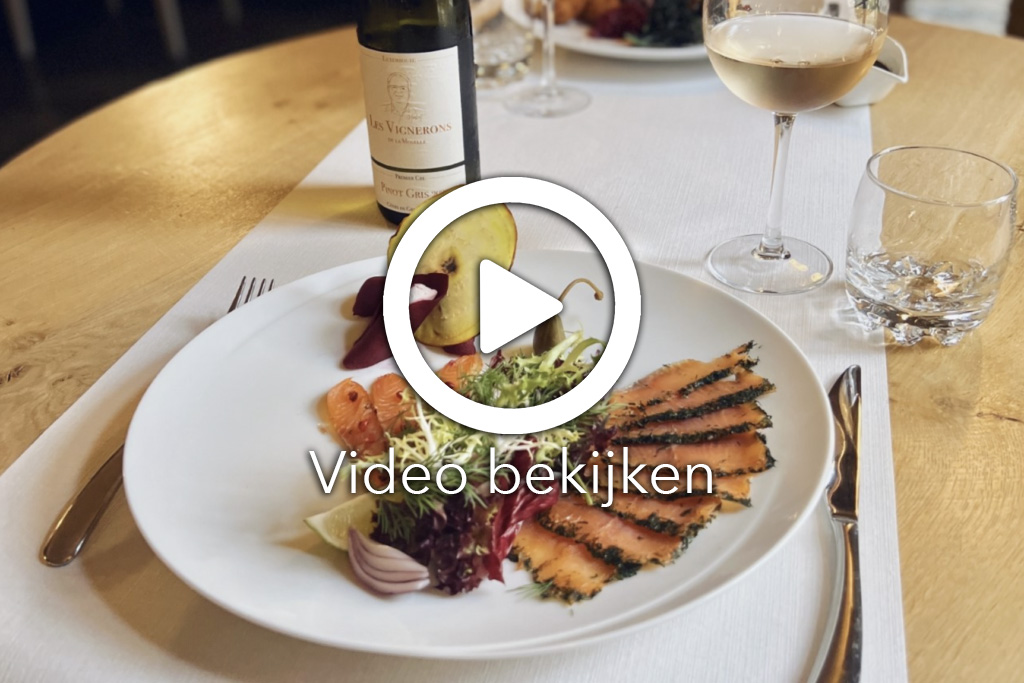 Het restaurant
WE SPREKEN:
Frans, Duits, Engels, Nederlands
WE AANVAARDEN:
Cash en debet / creditcards
DRAADLOZE
Gratis Wi-Fi-toegang