A picturesque restaurant with the atmosphere
of the old tannery
The restaurant invites you to spend a moment of relaxation by tasting the local cuisine, local products, Luxembourg Moselle wines as well as local beers.
The restaurant is located in a picturesque and quiet setting and the vaults and stone walls of the former tannery provide a unique atmosphere.
Our new chef and his team are proud to showcase fresh, seasonal, and local products. Their creativity invites you to travel to the world of flavors.
An attentive service, as well as a warm welcome, contribute to making you spend a pleasant time with friends or family.
The restaurant is located on the ground floor and is wheelchair accessible.
We invite you to book your table in advance.
Dogs are welcome in our hotel but they are not allowed to enter the restaurant or the breakfast room.
Restaurant opening hours : 
Lunch: Monday, Thursday, Friday, Saturday and Sunday from 12 PM to 2 PM
Dinner: every day from 6:30 PM to 9:30 PM
A selection from our menu is available for take-away – please don't hesitate to contact us!
Our restaurant is part of this short documentary (in German) about regional products (starting from 6:34 min):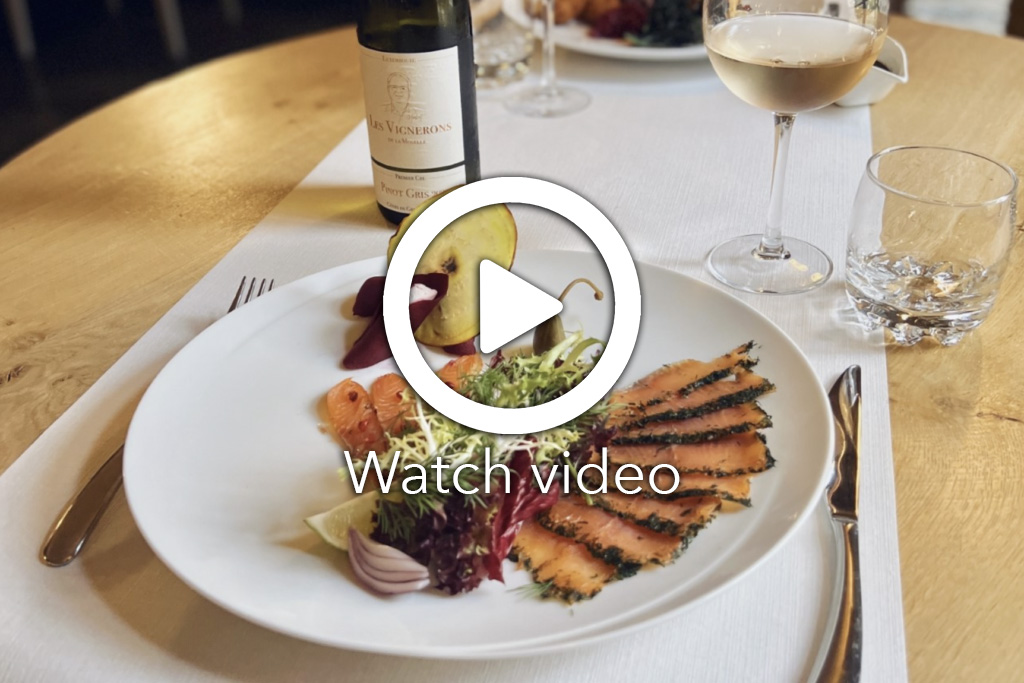 The restaurant
We speak:
French, German, English, Dutch
We accept:
Cash and debit/credit cards