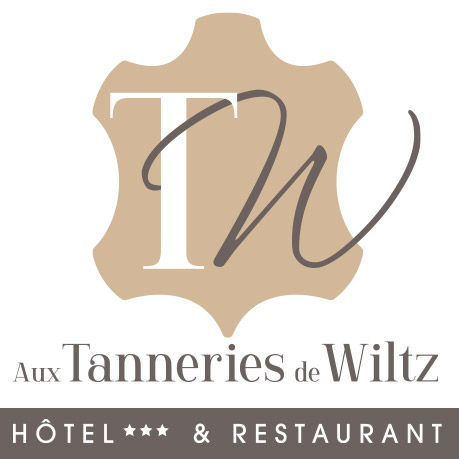 Hôtel de Charme & Bien-Être

Charming hotel & restaurant honoring nature, tradition, its region, as well as fresh and local products. Green and peaceful spaces, comfort, a friendly atmosphere and a warm welcome will make your stay most enjoyable.
The town of Wiltz, located in the heart of the Luxembourg Ardennes in the north of the Grand Duchy, is surrounded by wild landscapes, wooded hills and calm valleys. And let's not forget the magnificent Haute-Sûre natural park with its 380 hectare lake.
Discover the countless castles and fortresses in the Eislek region, including Wiltz, Vianden, Bourscheid, Clervaux, etc.
Our restaurant is located in the oldest part of the 18th century building. Take a seat in a romantic and warm atmosphere and enjoy the vaulted stone room of the old tannery which faces the terrace overlooking the river.
After a very busy season and low season, we've decided to give our teams a little break.
Our restaurant will be closed on Tuesday 26, Wednesday 27, Thursday 28 September and from Monday 2 to Thursday 5 October inclusive.

We thank you for your understanding.
Venez célébrer de nombreux événements Aux Tanneries de Wiltz : mariages, baptêmes, fêtes de famille, anniversaires, fêtes entre amis.